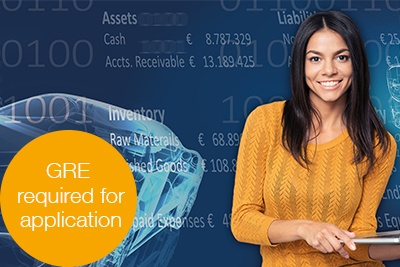 Course
M.Sc. Management and Engineering in Computer Aided Mechanical Engineering



Degree awarded
Master of Science, RWTH Aachen University



Address
RWTH International Academy, Campus-Boulevard 30, 52074 Aachen, Germany


Telephone
+49 241 80 96664


E-mail address
masters(at)academy.rwth-aachen.de



Type of course
Full-time


Language of tuition
English


Length of course
4 semesters


Date of commencement
Start of 1st Semester: October 15th)


Application deadline
Non-EU Applicants: December 1, 2020 - March 1, 2021
EU Applicants: March 2, 2021 - July 15, 2021


Class size
Approx. 30 students per course


Cost / fees
Tuition fees: EUR 5,500 per semester (EUR 22,000 in total; 4 semester regular study period) Semester fee at RWTH Aachen University: approx. EUR 300 per semester (includes the semester ticket for public transport within the whole state of North Rhine-Westphalia, part of Belgium and part of the Netherlands)

10% Early Bird Discount on fully finished applications until January 15th (Non-EU students) and April 15th (EU students).


Student grants / Financial assistance
There are several scholarship opportunities available for international students. We highly recommend students to start searching for an appropriate scholarship as soon as possible.
Scholarship Databases
DAAD. The DAAD (German Academic Exchange Service) offers a scholarship database with a broad variety of scholarship programs for international students on its website. Please visit their website to find more information on these program.
RWTH Database RWTH Aachen University also offers a Scholarship Database.


Accommodation
One of the services that we provide to new students is assistance in finding accommodation. RWTH International Academy offers new flat-shares with fully furnished rooms at Oppenhoffallee. Students may also choose to live in a student dormitory or in private accommodation, a shared flat - a cheap and fun alternative to the dormitories.


Exchange partner schools
TWO UNIVERSITIES, ONE VISION
For the ambitious student, RWTH International Academy (Aachen, Germany) and IE Business School (Madrid, Spain) have created the opportunity to obtain a double-degree by choosing the cooperational track Digital Engineering of the M.Sc. program MME-CAME.
Contact us for further information on the Double-Degree!


Admission requirements
See below / opposite


Contact person for application
Ms. Caroline Schulze-Oeing Telephone: +49 241 80 96664