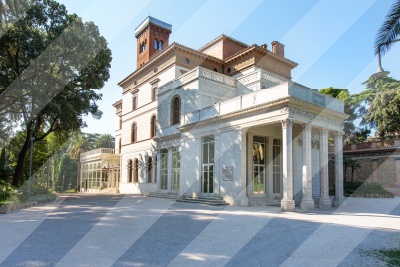 Course
Master of Business Administration (MBA)



Degree awarded
Master of Business Administration (MBA)
Degree Programme equivalent to "Master Universitario di I° Livello"



School accreditation
EQUIS and AMBA



Address
Villa Blanc, Via Nomentana, 216 – 00162 Roma, Italy


Telephone
+39 06 852251


E-mail address
luissbs(at)luiss.it



Type of course
Full-time


Language of tuition
English


Length of course
12 months


Date of commencement
October 18, 2021


Application deadline
Applications are held on a rolling basis until the maximum capacity of the class is reached.


Class size
25-30


Cost / fees
€30,000 made in three instalments


Student grants / Financial assistance
Luiss Business School offers deserving candidates a wide range of scholarships and these are awarded before the kick-off of the programme.

Thanks to strategic partnerships with the business community, Luiss Business School supports companies interested in sponsoring their employees participating in the Full-time- MBA Programme with dedicated reductions.

All candidates can independently:


Seek funding from their current or future employer
Obtain a loan at favourable rates from selected credit institutions within the framework of agreements made with Luiss Guido Carli. (For further information, please write to mba(at)luiss.it)
Major recruiters of graduates of our programs
Abbott, Abbvie, Accenture, ALIX PARTNERS, American Express, Angelini, BIP, BNP Paribas, Bottega Veneta, Bristol Myers Squibb, BRITISH AMERICAN TOBACCO, Cassa Depositi e Prestiti, Cementir, Cofely, Deloitte, Diesel, Doing, DORNA, ENEL, Ericsson, Exein, EY, Fastweb, GENERAL MOTORS, Generali, Gruppo Iren, IBM, IFAD, INAER, Intesa San Paolo, J&J, KPMG, LOLI PHARMA, Maserati, Mediolanum, MICROSOFT, MSD, MSX, Novartis, Octo Telematics, Procter & Gamble, PARMON, Peroni, Pfizer, PHILIP MORRIS, PwC, Q8, RENAULT, Roche, SNAM, STARWOOD, TAKEDA, Terna, TRENITALIA,VF Group.


Student profile
National / International students: 54%/46%
Men / Women: 50%-50%
Age range: 24-34


Program Director
Cristiano Busco
Full Professor of Accounting and Reporting at Luiss Guido Carli University


Contact details for application
Irene Capanna
Address: Villa Blanc, Via Nomentana, 216 – 00162 Roma, Italy
Telephone: +39 06 8522 5574
Email: mba(at)luiss.it