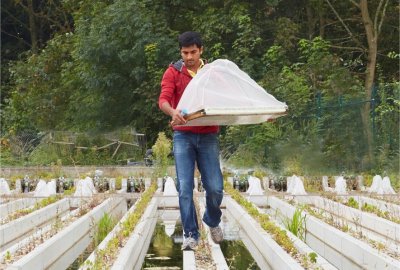 Course
M.Sc. Environmental Sciences



Address
University of Koblenz-Landau, Campus Landau, Institute for Environmental Sciences, Fortstraße 7, 76829 Landau in der Pfalz, Germany


E-mail address
MSc-UWS(at)uni-landau.de



Type of course
Full-time


Language of tuition
English


Length of course
Four semesters


Date of commencement
Winter semester starts in October
Application deadline
15th June (We strongly recommend that international applicants apply until mid-May to have sufficient time for all administrative steps)


Class size
45


Cost / fees
There are no tuition fees, only an administrative semester fee of 140 Euro per semester.


Student grants / Financial assistance
Students admitted to the program can apply for a financial support scholarship (a partial scholarship) for the first semester.


Accommodation
Students can apply for apartments in the student halls of residence.


Major recruiters of graduates of our programmes
Graduates are excellently prepared for science-based careers in research institutions - including the pursuit of a PhD, - governmental agencies, industry and political organizations.


Exchange partner schools
Partner universities in Chile, China, El Salvador, Kenya, Nicaragua, Norway, Russia and the United States


Admission requirements
See opposite


Programme Coordinator
Prof. Dr. Oliver Frör
Mr Soeren Weiss (program advisor)


Contact details for application
Ms Manuela Roth (Welcome Center)