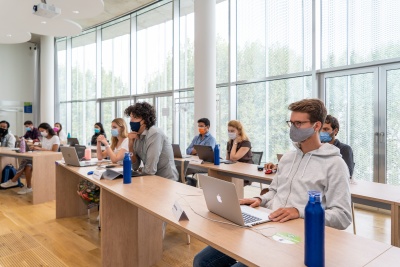 Course
Master of Management in Food & Beverage (MFB)



School accreditation
AACSB, EQUIS and AMBA



Address
Via Balilla 18 - 20136 Milan - Italy


Telephone
+39 02 5836 3176


Facsimile
+39 02 5836 3272


E-mail address
admissions.mfb(at)sdabocconi.it



Type of course
Full-time


Language of tuition
English


Length of course
12 months


Date of commencement
Oct 2019


Application deadline
14 Jun 2019


Class size
24


Cost / fees
€ 31,000 paid in four installment


Student grants / Financial assistance
Thanks to the contribution of Gruppo Barilla, SDA Bocconi School of Management is making available 3 full tuition waivers to 2015 MFB candidates.
The School assists candidates with their funds search by placing at their disposal the documentation required for financial support applications.
In particular, Bocconi grants opportunities for low-interest loans available to admitted students, thanks to agreements with some partner banks. For further information, please visit our website on loans and funding.


Student profile
1. Ratio of National / International students: 30% - 70%
2. Ratio of Men / Women: 67% men – 33% women
3. Average work experience: 3 years
4. Age range: 24-27 years


Admission requirements

A university degree in any discipline.
Two years professional experience with an international profile.
Fluency in English. If your mother tongue is not English you are required to submit a TOEFL, IELTS, PTE Academic or CPE result
Italian language instruction. Although the program is conducted mostly in English, if you are not fluent in Italian it is highly recommended that you take the Italian course for beginners during the program.
SDA test. Details on the SDA test will be communicated by Admission Services once the pre-selection is complete.
An interview with the program director either in Milano at SDA Bocconi, or remotely by phone or Skype.
Programme Director
Vittoria Veronesi


Contact details for application
SDA Bocconi Masters Division-MFB
Recruiting and Admissions Service
Via Balilla, 18 - 20136 Milano, Italy
Telefono: +39 02 5836 3176
Fax: +39 02 5836 3272